How To Sell Your Gold And Silver For Hard Cash in Delhi NCR India
Posted: November 27, 2020 @ 12:04 pm
Walking down memory lane, you will realize how excited our previous generations were regarding the amount of Gold and Silver in the family. For centuries, gold and silver metal have been the measures of wealth. The more precious metals you own, the more is your prestige in society. Haven't you wondered why it is so?
The immense excitement regarding huge treasuries of the yellow and the silver metal is due to economic reasons. Gold and silver continue to be one of the easiest sources of acquiring wealth. The reason for this is also its absolute durability. Jewelleries and bars of the precious metals do not metamorphose into the lower quality, and hence, it is perfect for people to sell it whenever they please.
Since earlier times, selling yellow metals in jewellery shops, pawnshops, and rich businessman was a norm. However, in modern times these metals can also be sold online and through different financial institutions.
It is a tricky business to sell these to acquire hard cash since many are not aware of the price and rates. So here are some tips as to how to effectively sell your treasury for hard cash.
1. Know the exact price of your ornaments- The trickiest business while selling your precious metals is to know the exact price of it. For this, you need to take your belongings to a proper buyer who can familiarise you with the metals' rates.
2. Calculate the price yourself- Knowing the price rate is a part of the work. The most crucial part is to arrive at the exact amount of cash that you are entitled to receive by calculating the rate with the amount. We advise you to not always rely on other people when it comes to the calculation and make sure you're getting the just amount.
3. Judge the value of the item- Quantity is not everything when it comes to selling your ornaments. It is mostly the quality that matters. You can have a small quantity of a very expensive variety and a large quantity of very little value. Hence, always know the value of the material before selling it.
4. Right time- There is a right time for everything. And when it comes to selling these precious metals, it depends on the stock market and the recession. It is always preferable to sell your metals when the price of the stocks is high, and the market is in a good place. Always keep the city's stock markets in close view and find scrap buyers there immediately. For example, if you want to sell gold online in Noida or Gurgaon, search for a trusted buyers of jewelry in Delhi NCR.
5. Proper Research- When selling metals of precious value, do not trust anyone blindly. Do intensive research about it and look for gold buyers in Gurgaon on the internet. Also, ask people who we will give you clarity of information.
6. Read policies- Selling your yellow and silver treasures is a risky thing and is often misleading. So, always document your moves and the prices. Keep the policies of the buyers in check and make sure there are no faulty terms and conditions associated with it.
7. Check for purity- Always ensures the purity of your metals. The purer your metal is, the more is the price that you get.
8. Check for reputable buyers- Though many buyers vouch for transparency in business, it is not always honest. So, search for reputable buyers in your cities. For example, search the internet with Jewelry buyers in Gurgaon, Delhi, Noida and all over Delhi NCR India to get the best results.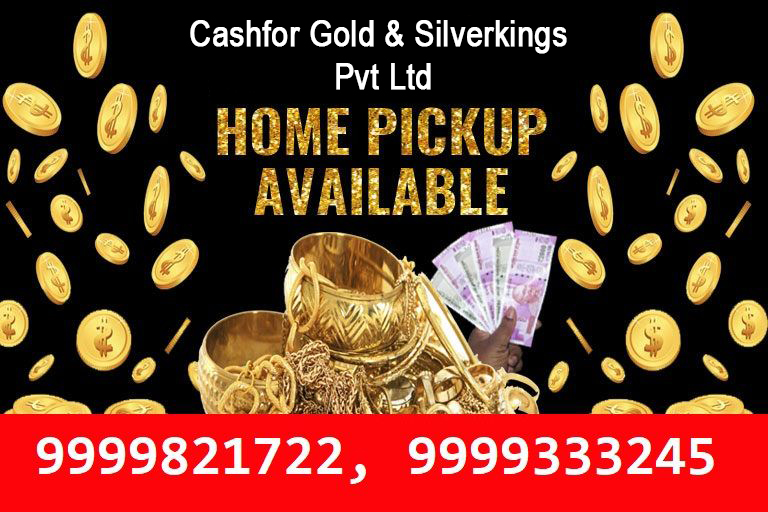 Selling Different Forms Of Metals:
When it comes to the selling of gold and silver, we need to keep in mind that they are not only pieces of jewellery. Several forms of bullion, like coins, tablets, and bars, are there. Often, there are different standards for selling each of these forms. When selling gold and silver Coins, we need to remember that the value of the coins come from the number of times they were resold. The same goes for selling bars and tablets of these precious metals. Bars of the expensive metals are easier to sell, and you definitely get a good price for it. Tablets, on the other hand, also have great significance to the buyers.
Selling gold and silver for hard cash will be easier and more profitable with these tips in mind.
Author:
Cashfor Gold & Silverkings Pvt Ltd
Viewed:
98 Views
Check Out All Of Goldbucks Enterprises Pvt Ltd's Blogs!
Comments: